The results of this year's Awards will be announced at a Virtual Awards Ceremony from the 13th - 17th of July. We will be hosting the awards for free over 5 days from 4pm with the overall winner announced on Friday, 17th of July 2020. Further communications will follow so please watch this space. Join us to make first ever virtual REAL IT AWARDS a true celebration of success!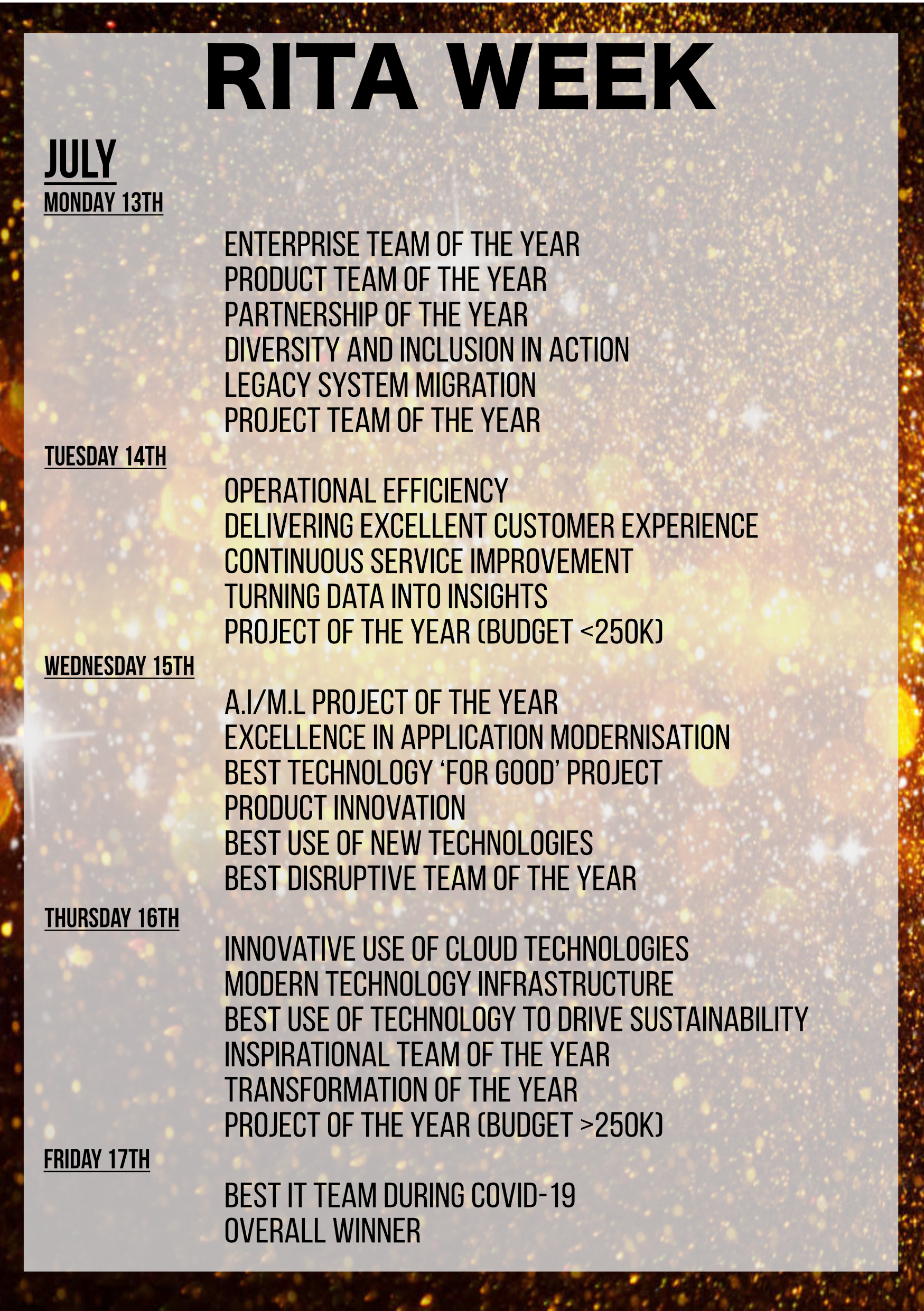 RITA 2020 Fun Facts 200 Total submissions 75 Companies 25 Different industries involved

We are proud to announce that our charity partner for the 2020 Real IT Awards is NSPCC!
NSPCC help children rebuild their lives and find ways to prevent abuse from ruining any more. So when a child needs a helping hand, they will be there. When parents are finding it tough, they help. When laws need to change, or governments need to do more, they won't give up until things improve. Your donations make a world of difference: £3,950 could answer 987 Childline calls, with trained NSPCC counsellors offering advice and support to children in crisis. £2,200 could pay for 32 headsets, enabling our NSPCC Childline counsellors to work remotely and keep answering calls during the pandemic.
Find out more